Learn to SQUARE DANCE
We Welcome Even Those with Two left Feet
If you can walk briskly and chew gum at the same time,
you can do this!
Join us! We are a friendly bunch!
Couples, Singles and Families welcome (Children must be 9 or older)
Students half price, children under 16 free with participating adult
OPEN HOUSE: Monday, September 11th, 2023, 7:00 to 8:30 pm, $8.00

8-WEEK LESSON SERIES: Begins Monday, September 18th, 2023, 7:00 to 8:30 pm, $64.00
Monday nights at the "A Step to Gold International Ballroom"
Promenade Valley Shopping Center
6278 Glenwood Ave, Suite 200, Raleigh, NC 27612
The Ballroom is located on the Second floor, above the Arepa Culture restaurant.
The Stairs and Elevator are situated in-between Arepa Culture and Starbucks.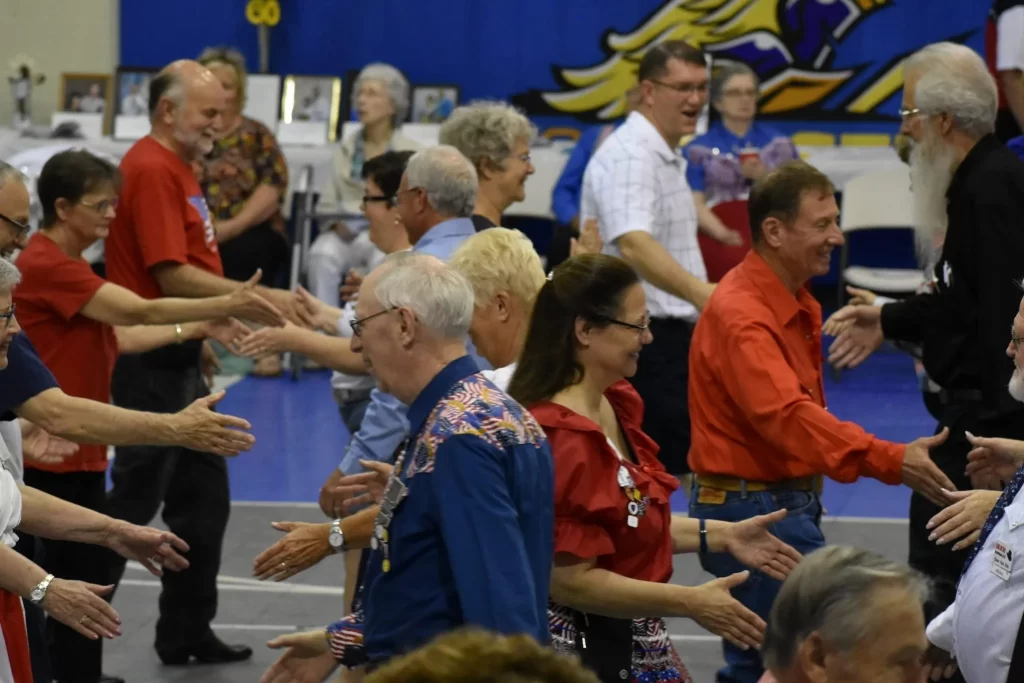 Great Low Impact Exercise
It's not uncommon to walk the equivalent of 2 miles during an evening's dance! Get rid of  that unused treadmill!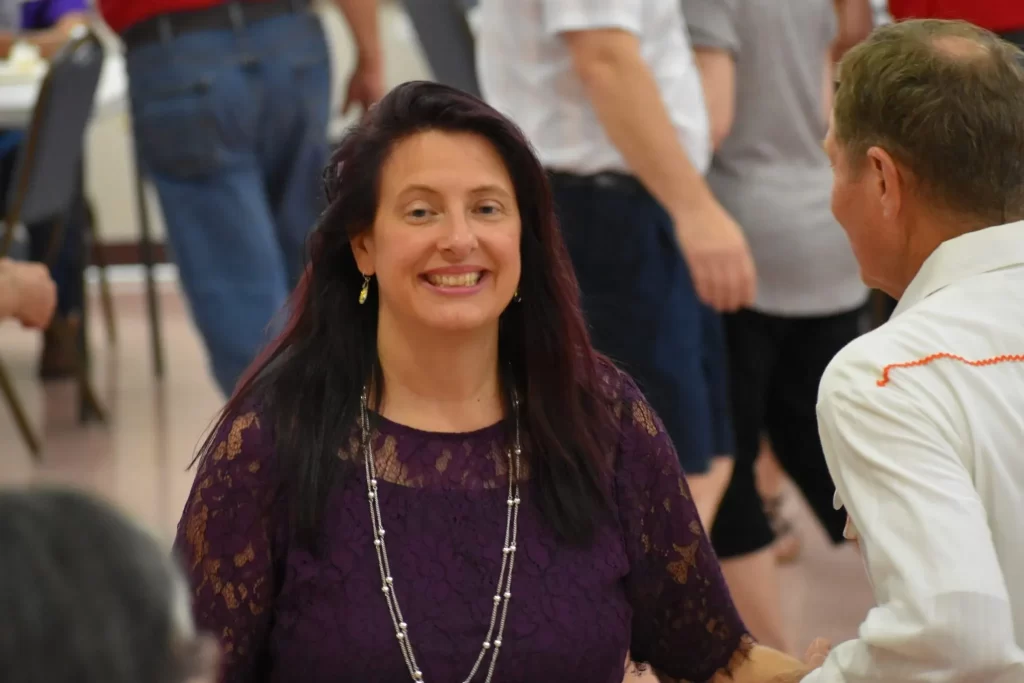 If you don't have someone to dance with, don't worry. Everyone is welcome — singles or couples.  We have experienced partners for you if you don't have one.  While traditional square dancing called for a lady and a gent, modern dancers are free to choose their dancing gender.  Many dancers learn both parts.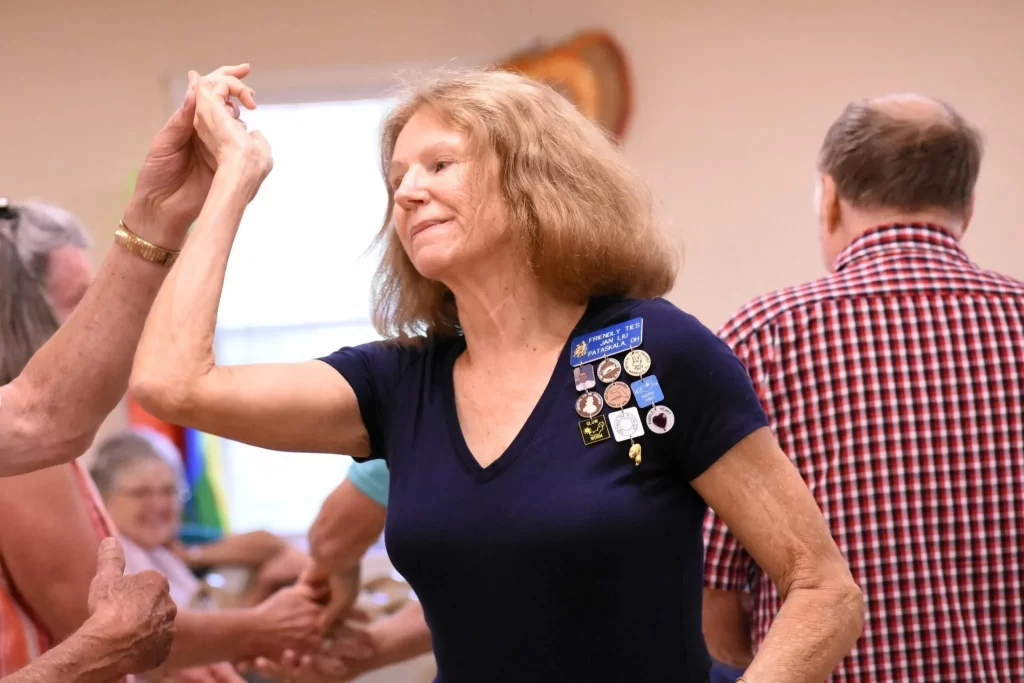 Square dancing is all about dancing the right moves as the "caller" sings them out, and there are a lot of moves. You'll be calling upon your mental and muscle memories constantly during a dance!
No Better Entertainment Value Anywhere
A night of dancing, socializing and entertainment is very modest — way less than the cost of a movie!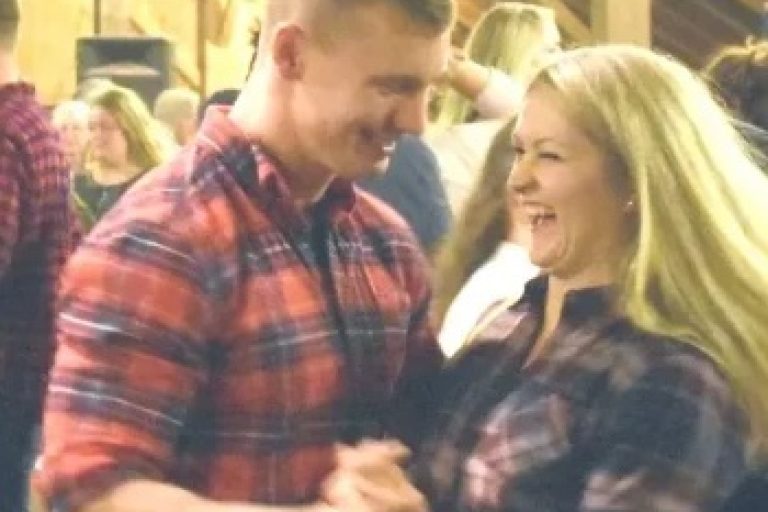 If you can walk briskly and chew gum at the same time, you can square dance.  You don't even need any rhythm.  Really!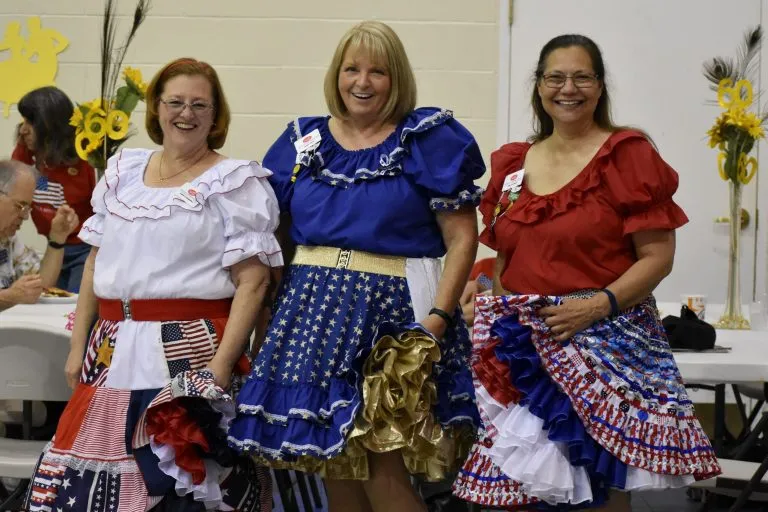 Friendships For A Lifetime
Square Dancing is "Friendship Set To Music." You'll make friends that you'll keep for a lifetime. And no matter where on Earth you go, you're going to find other dancers. You'll have instant new friends everywhere!
But I Hate Country Music!
Today's callers use rock, pop, jazz, blues, and more in addition to country. The music is as varied as the callers and dancers. This is not the barn dance you did in school!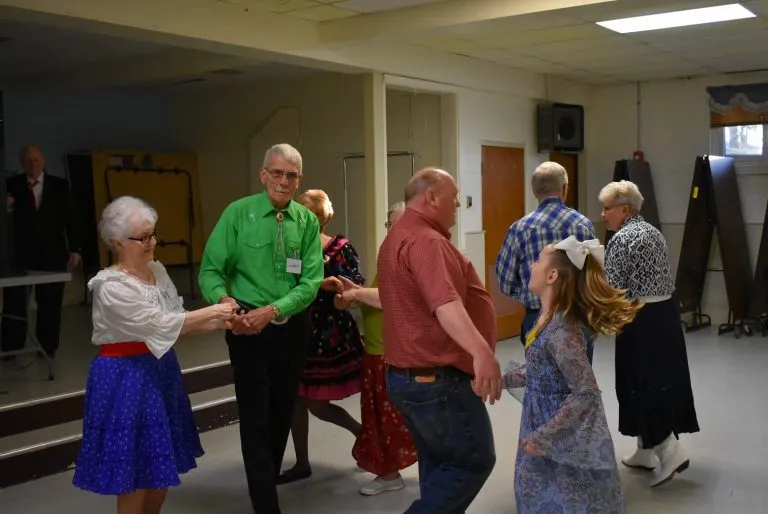 Fun For The Entire Family
Square Dancing is fun for all ages. Anyone from 8 to 80 can enjoy themselves during smoke / alcohol free dances!